Weekly we are offering the following Wellness Workshops:
Monday: Splashtastic @ 11:10am (Bangor Y- Must have membership to attend)
Mindful Mondays @3:00pm (Summit Wellness Center)
Tuesday: Walking @7:30am
Yoga @12:15PM (Summit Wellness Center)
Wednesday: Mountain Climbers @12:00pm
Thursday: Upper Body Pump @ 12:15PM (Summit Wellness Center)
Friday: Walking @7:30am
Walkfit @12:00pm
Functional Fitness @ 12:30PM (Summit Wellness Center)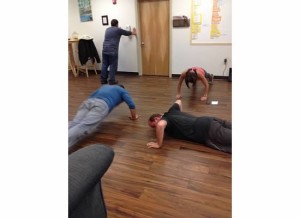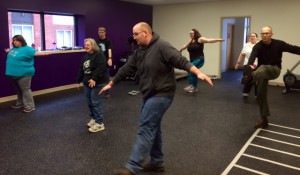 InSHAPE Study Participation:
InSHAPE Implementation Study
INTEGRATING HEALTH PROMOTION FOR OBESITY IN MENTAL HEALTH ORGANIZATIONS

The Problem:  People with serious mental illness (SMI) in publically funded mental health organizations have a reduced life-expectancy of 25-30 years compared to the general population. Obesity and tobacco use are major causes of this dramatic health disparity. Obesity rates are twice as prevalent among persons with SMI compared to those without SMI — placing this high-risk, high-cost group at substantial risk for diabetes and cardiovascular disease.
The Project: Through a competitive application process, mental health organizations from across the United States will be selected to implement InSHAPE within their organizations — a wellness program designed to improve the physical health of people with serious mental illness, and participate in a research study to advance understanding of how to better address the physical health needs of individuals with serious mental illness.
In 2014, the National Institute of Mental Health funded Dr. Steve Bartels and Dartmouth College team to conduct a hands-on initiative to determine how to best implement evidence-based health promotion to decrease obesity and reduce cardiovascular risk for persons with mental illness. Half of the participating organizations selected for this study will receive training and individual technical assistance for 12 months, and half will receive training and implementation support by participating in a learning collaborative for 18 months.
If you are interested in being part of this study, please see Danielle Reardon, Health Mentor and Unit Cordinator for more information and to see whether you qualify.