The clubhouse mission is about breaking social isolation, and for more than seven years at Unlimited Solutions Clubhouse, that model has been associated with a physical space. But thanks to technology, in 2020, social connection can be experienced without physical connection.
So, today, at a time when protecting all of our health from COVID-19 requires us to temporarily close our physical spaces, Unlimited Solutions Clubhouse, in partnership with Clubhouse International, is committing to keeping our mission and our connection going – virtually. Our goal: To provide a virtual gathering space for members that mimics much of the clubhouse social practice, as well as provide information for members and staff about how to obtain support services.
Please see below for some of the great things offered on Virtual Clubhouse and contact the Clubhouse at 404.8383 to get connected.
We offer our Virtual Clubhouse over ZOOM using 2 Meeting IDs for easy remembering and changing the passwords monthly for extra security.
One of our members has created this quick tutorial of how to access ZOOM and some tips and tricks: https://www.youtube.com/watch?v=mS3uwRsAy3U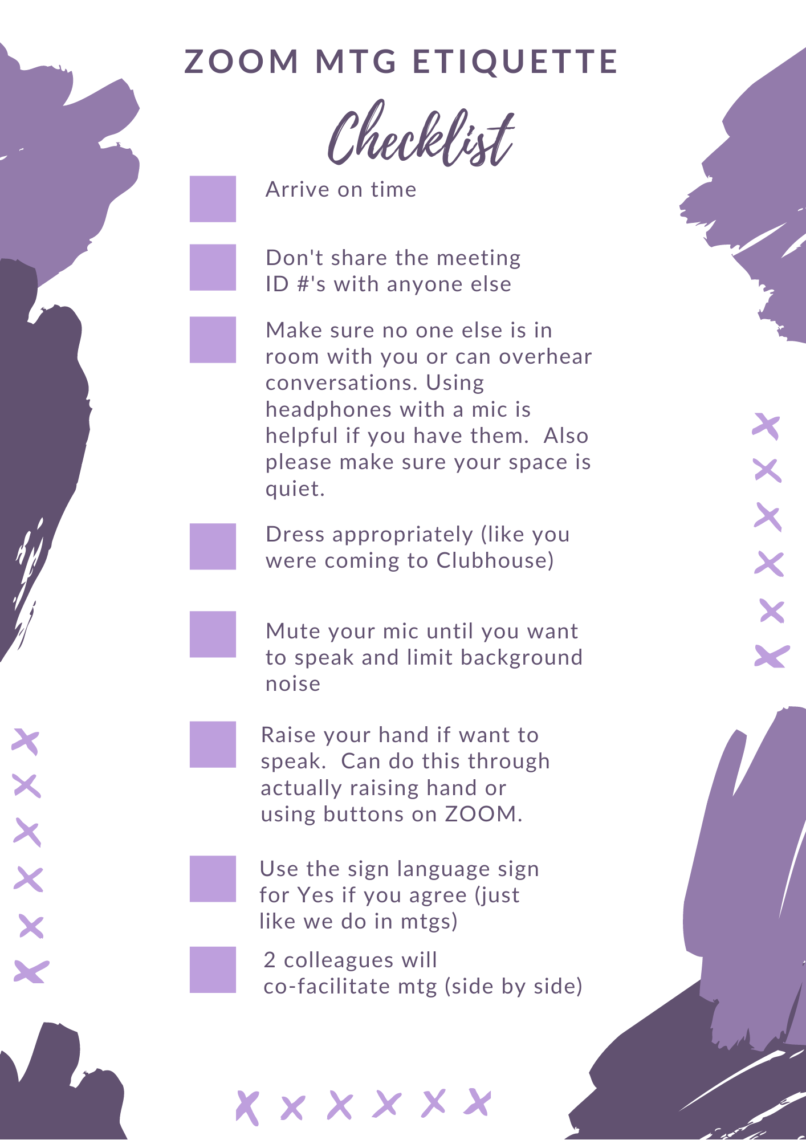 We are even offering Enrollment and Orientation Virtually through ZOOM. Call us to get connected at 404.8383.