Clubhouse Movement Week June 1-7, 2020: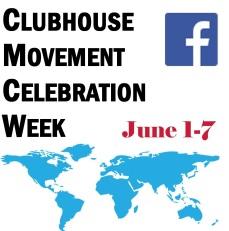 Please join us on Facebook to help us celebrate "CLUBHOUSE MOVEMENT CELEBRATION WEEK "  June 1 – 7, 2020!!
Testimonial Writing Tool- CMCW
Clubhouse Movement Celebration Week Flyer 2020.docx
Our Clubhouse and COVID-19 Update 5/28/2020:
We have been working with Fountain House, Clubhouse International, Clubhouse Maine, and PCHC to work to continue providing the services you get from the Clubhouse virtually over the past weeks and now are moving forward to provide more services at the Clubhouse Building and in the Community.  Please call the Clubhouse Directly if interested in scheduling at the Clubhouse Building or in the community.
Our clubhouse vision is "we are a diverse and supportive community working side by side, creating opportunities to achieve our goals in wellness, education and employment" and for the last 7 years we have worked side by side in a physical space. 
Unlimited Solutions Clubhouse is committing to keeping our vision and our connection going – virtually and physically, safely.
Our plan is to evolve the virtual program over time and for it to become an integral element of our work as well as provide in person services at the Clubhouse building and in the community following CDC, State of Maine, Penobscot Community Healthcare (PCHC) and Clubhouse International Guidelines.