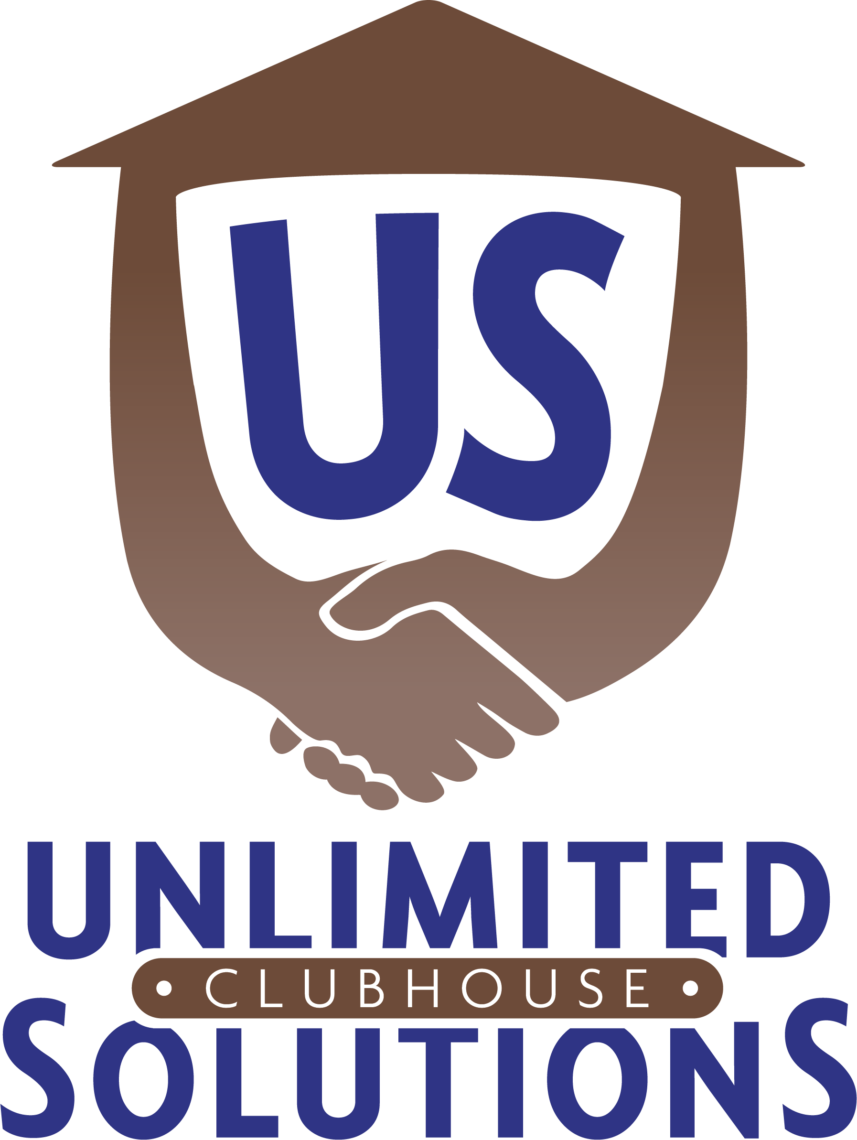 Who we are: Our program fosters a community that focuses on helping adults with mental illness to live vocationally meaningful and socially satisfying lives.  The Clubhouse completes this through helping members return to work and school, live independently, and develop a social support network. In this collaborative, restorative environment, members gain access to opportunities to rejoin the worlds of friendships, family, community, employment and education, and to the services and support they may need. We complete work together side by side to complete work of the Clubhouse and our goals. We work to achieve vocational, educational, housing goals and objectives and developing a support network to maintain mental health and wellness.
What we can do together: Change the world!
Interested in making a difference through a donation to Unlimited Solutions Clubhouse?
(Please choose Unlimited Solutions Clubhouse on the Drop Down Menu) Donate Here
Here is a list of items we are looking for this Fall as well-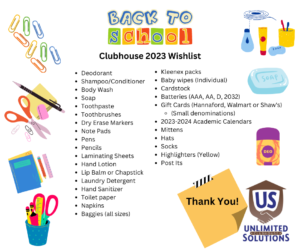 Who benefits from those services?  People like Stephanie.  When Stephanie joined Clubhouse, she lacked confidence and held a lot back. Her years of trauma and struggles with her mental health had made her reluctant to reach out. But after a few months of participating in Clubhouse services through helping with all aspects of the Clubhouse (and discovering she really likes to work) , plus lots of one on one work on daily life skills, Stephanie was ready to step into the world. Now she's one of the most valuable workers at a Bangor retail store—and she's helping new Clubhouse members shed their fears and start their own journeys and educating the community on what Clubhouse is about.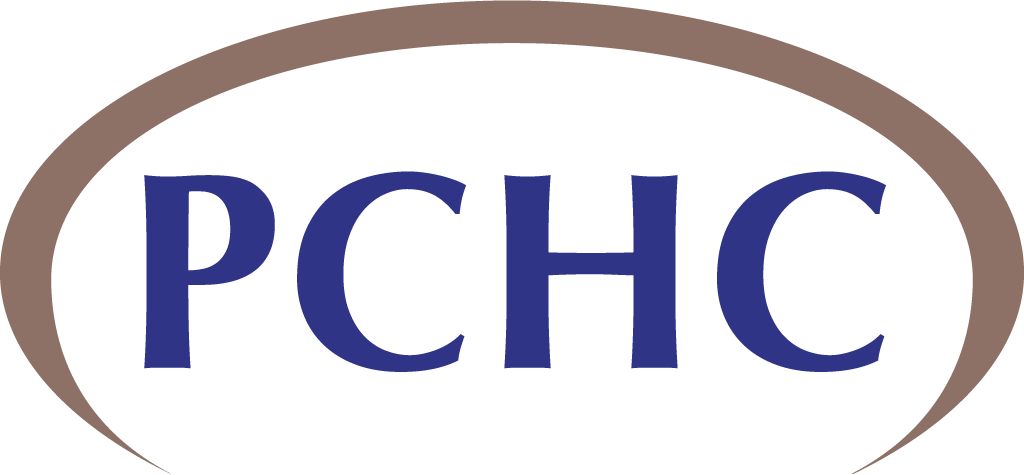 Our Auspice Agency is Penobscot Community Health Care, a non-profit organization governed by a board of community volunteers, incorporated in 1997. We are passionate about our Mission at PCHC – We provide comprehensive, integrated primary health care services for all to improve the health and wellbeing of our patients and the Maine communities we serve. Our vision for success is a community in which everyone has access to quality, cost-effective health care, where people are empowered to advocate for their personal goals and needs and are supported by community-based resources, and where health encompasses physical and emotional wellness, personal dignity, and a sense of belonging.
Focusing on the health of every patient, Penobscot Community Health Care offers a medical home with access to many health services in addition to primary health care, such as dental, integrated mental health, pharmacy, physical therapy, case management, health and nutrition education, chronic disease management, speech and audiology services, and many medical specialists.