In 2022, our members' estimated earnings from the information they provided us was: $856.335.00
Check out our newest Video talking about Employment at the Clubhouse: 2022 Clubhouse Employment Video
Since opening the Clubhouse in 2012, our members have obtained 336 jobs and this number is growing everyday.  In the first quarter of 2023, 43% of our membership were gainfully employed.
Our Amazing Employment Partners: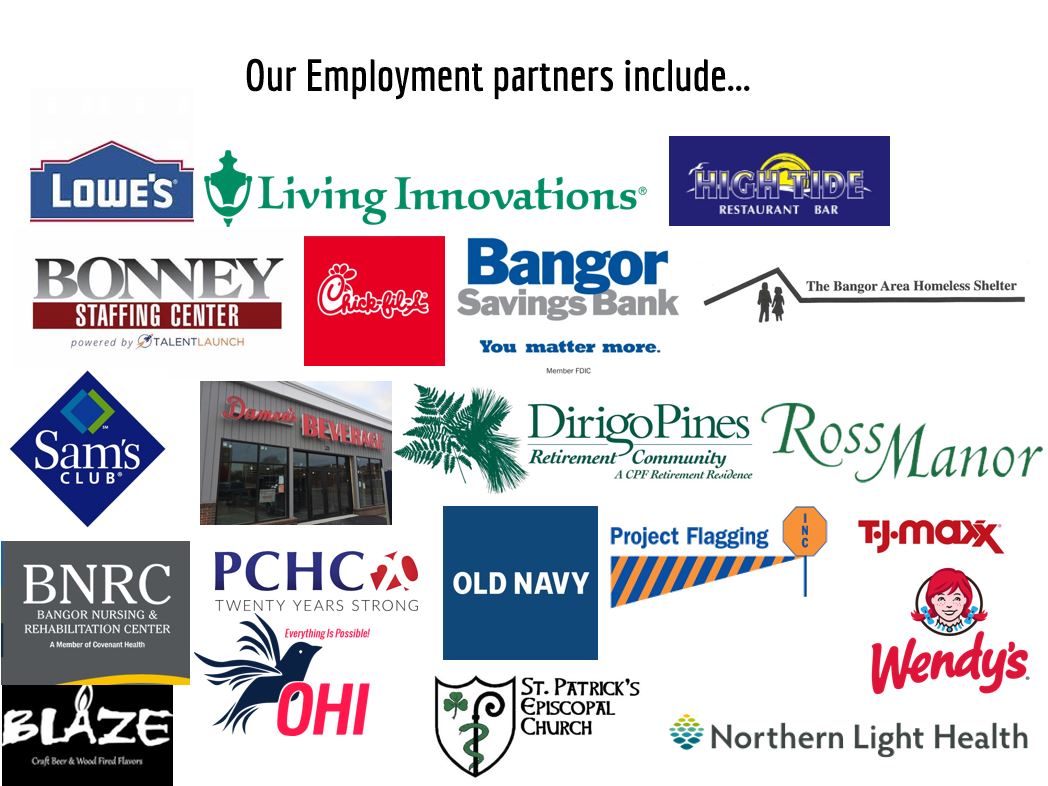 Join our list of Current employers…
You and your company can help end the vicious cycle of dependence and isolation that so often prolongs the devastating effects of mental illness on individuals and their families by joining the community of businesses around the world that are helping Clubhouse members become respected members of society through employment. For more information, please contact us at 404.8383.
Mitzi Rogers from TJ Maxx in Bangor says the following about working with Unlimited Solutions:
"I have had a partnership with the Clubhouse since 2015. My experience with this group has been amazing. The time and energy that they put into finding the right fit for their people for placement to go back into the workplace is truly dedication on their part. My experience has been great communication and follow up with all the team members that they have placed with me. They have gone above and beyond with my Management team and have been truly great partners with coming to orientation with their clubhouse members and onsite job coaching if needed. I cannot say enough about the Clubhouse in Bangor. I am truly grateful that I have an opportunity to employ, teach and train these individuals to make an impact on their lives. The truth be told they make a bigger impact on me. I would encourage any business to support the Clubhouse to give back to the community that we all do business in."
Mitzi Rogers
General Manager
TJ Maxx and Home Goods